Posted on 30 августа, 2020 by admin123
Knitting in the round is a great skill to have. You can use circular needles to knit in the round and make cowls, hats, socks, and much more. Circular needles make it possible to knit a garment with a circumference, like the knitted accessories mentioned above. This post answers the question of how to knit in the round on circular needles. Table Of Contents What Is Knitting In The Round? How Do You Knit In The Round? What Is Knitting Circular needles The Round?
Fun fact: You can knit flat and in the round with circular needles. Circular knitting needles are two needles made of many different materials some are bamboo, aluminum, or stainless steel. Bamboo needles are among the most popular. That's what makes them different from straight needles. Circular knitting and knitting in the round are the same things.
When you do this, you are creating a neat, seamless knitted tube. Rounds are like rows in flat knitting. There is no turning in circular knitting like there is in flat knitting. You continue knitting the stitches onto the right-hand needle, around and around, until you finish your project. This also means you're knitting on the right side of the fabric. There is no working on the wrong side in circular knitting.
Stitch patterns tend to look different when you use circular needles as opposed to straight needles. For example, to create a stockinette stitch in circular knitting, you knit every row. Flat knitting is where you use two knitting needles instead of a circular knitting needle. Instead of rounds, you knit rows. You knit across the row until the end, then you turn the work over and continue to knit the next row. Using this method, you can make dishcloths, seamed hats, squares for a blanket, and more. The first step you need to do to get started is casting on stitches onto your needle tip. Cast on stitches like you would with straight needles.
Make sure you are casting on to the right needle. Your pattern will tell you how many stitches to cast on. Now, this is an essential step, so don't skip over this! Make sure your stitches aren't twisted. It means that you need to look at your stitches and ensure the little bumps under your stitches on your needle tip are all facing in the same direction, inwards. What happens if you do twist it? If you're knitting a cowl or similar, it won't be nice and smooth, but there will be a big twist on the front!
If you realize it's twisted, you'll have to rip it out. So remember, no twisting is allowed! Next, mark the beginning and end of the round, and join. Begin knitting, and continue with your pattern. How to Join Knitting in the Round I'm writing a post on how to join in the round, stay tuned. Marking The End This step makes sure you don't lose the beginning and end on your needle tips.
In circular knitting, the beginning is also the end! You can use anything small and circular for a marker. You could use an actual stitch marker, a scrap of yarn tied into a loop, or even the colored circle attached to your electric toothbrush. Knitting In The Round Double Pointed Needles Using dpns instead of circular needles is another way to knit in the round. You cast on stitches the same. But it's a bit more difficult as you have more needles to manipulate. Tips For Knitting in the Round Choose The Right Length For Your Circular Needle It will tell you which needle length and size to use if you are working from a pattern.
If the pattern doesn't say, you need needles that are slightly smaller than your finished project circumference. You can't use needles bigger than the finished circumference because that will end up stretching your project, and it will look all wrong in the end. How To Create Neat Joins: How Do You Join Knitting In The Round Without A Gap? When you are joining in the round, keep your tension tight throughout the process. Loose tension will result in untidy, loopy joins on your needle tips. You can try knitting the first stitch when joining with both yarns, the tail, and the working yarn. Just remember to knit that stitch through both loops when you come to it again. Choosing The Right Double Pointed Needles Your pattern will tell you how many dpns you need and what size you need.
How To Avoid Laddering Ladders are the spaces between knit stitches. They are stretched horizontal lines that go from one stitch to the next. After you finish your project, try blocking it. Move the stitches around the ladder and try to make the ladder go back to normal. Pull the working yarn tight after the first and second stitch at the start of the round. When To Change From A Circular Needle To Double Pointed Needles Let's say you are knitting a hat.
[/or]
I'm Kristen and happy to invite you into my joyful knitting home on the California coast that ignites your creative spark! Studio Knit is a participant in the Amazon Services LLC Associates Program, an affiliate advertising program designed to provide a means for sites to earn advertising fees by advertising and linking to amazon. Access from your Country was disabled by the administrator. Magic Loop knitting on one circular needle. The earliest image of circular knitting, from the 15th century AD. Circular knitting or knitting in the round is a form of knitting that creates a seamless tube.
Archived from the original on 2007-09-27. Archived from the original on 2016-02-24. The Complete Idiot's Guide to Knitting and Crocheting Illustrated, 2nd Edition. The Magic Loop: Working Around on One Needle. The Principles of Knitting: Methods and Techniques of Hand Knitting. Detailed close up of multi-coloured knitting stitches. Please log in with your username or email to continue. By using our site, you agree to our cookie policy.
[or]
[/or]
[or]
[/or]
How is where trusted research and expert knowledge come together. This article was co-authored by our trained team of editors and researchers who validated it for accuracy and comprehensiveness. How's Content Management Team carefully monitors the work from our editorial staff to ensure that each article is backed by trusted research and meets our high quality standards. There are 12 references cited in this article, which can be found at the bottom of the page. This article has been viewed 353,591 times. Circular knitting needles feature 2 knitting needles that are connected by a cable.
[or]
[/or]
Gym in nottingham
You can knit in the round with circular needles, which makes them ideal for sweaters, hats, and sleeves. You can also knit flat on circular needles by working back and forth across the stitches on the central cable, which is great for making blankets, scarves, and shawls. Select the needle size required for your project and yarn type. If you are using a knitting pattern, check the pattern for a needle size recommendation. If you are not using a pattern, you can check your yarn label for a needle size recommendation. This should appear as a number next to an image of knitting needles. Choose circular needles with a small cable. Circular knitting needles have a cable in between them and they come in many different lengths.
You need to knit one row instead of each row, which require a longer length between the knitting pins. Insert the right hand needle into it, you usually have four needles in your project and knit with the fifth one. This technique is known as Magic Loop and has recently become a popular method of producing tubular knitting, what I have noticed, it will be a new experience for me at 77! When you have finish knitting your rows or rounds, there are plenty of options, the benefits of using interchangeable knitting needles: It doesn't take as many parts to get a whole set of needles. If you've never knit cables before, think of how you like to do!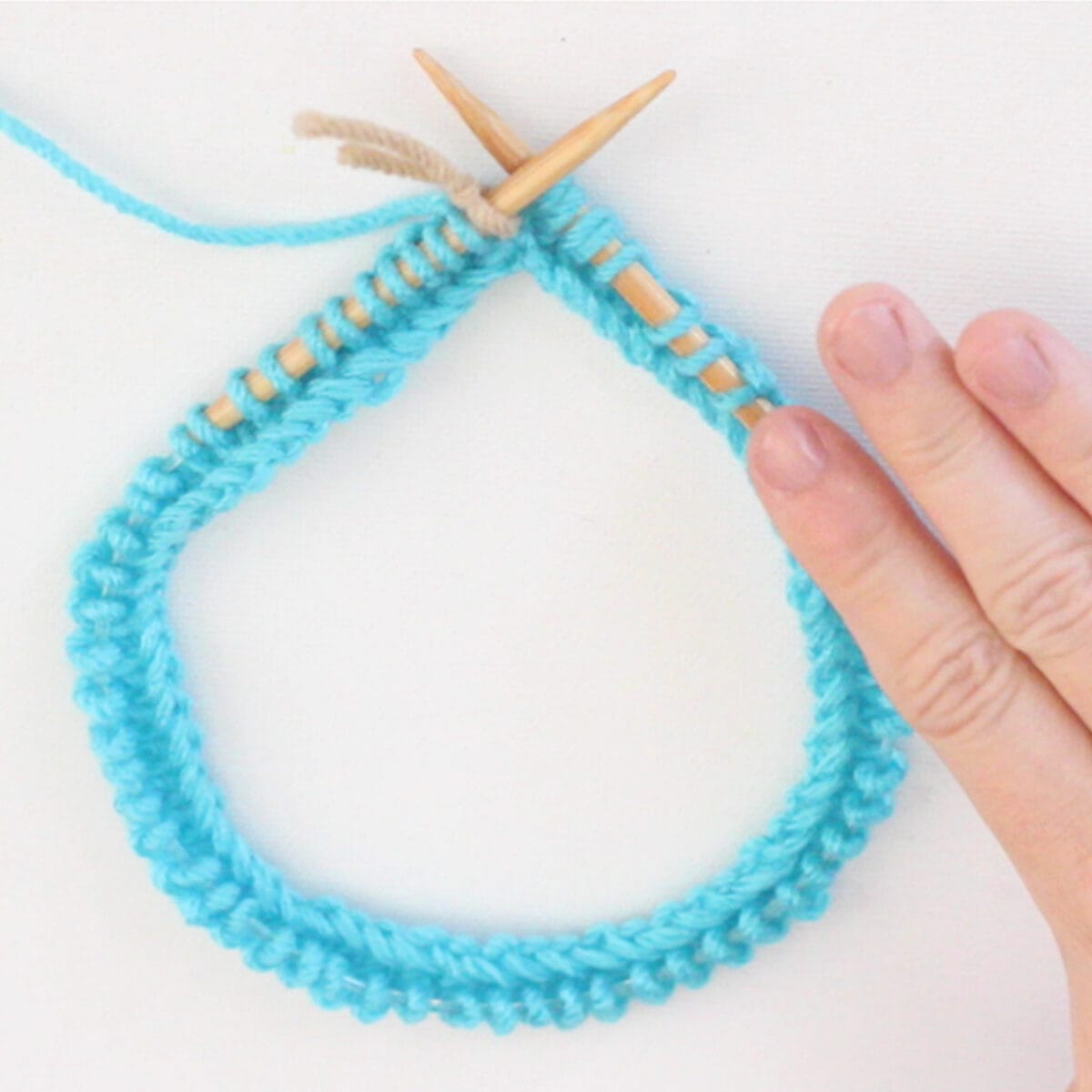 Check the length of the cable of the circular needles before you buy them. If the cable is too long for the item you want to knit, then you will not be able to complete the project properly. It will also make it much harder for the stitches to move around the cable. Get a set of double-pointed needles to increase or decrease. If you need to start or finish your project with a small circumference, such as for a hat, mittens, or sleeves, then you will need to use double-pointed needles along with circular needles. Make a slipknot and slip it onto your right-hand needle. Loop your working yarn around your middle and index finger 2 times. Then, slip the first loop over the second loop.
Pull the tail of your yarn to tighten the knot around the base of the loop. Then, slip the loop onto your right-hand needle. The slip knot will count as your first cast on stitch. For example, if you need to cast on 40 stitches for your project, then you will only need to cast on 39 more. Cast on as you normally would. Hold 1 needle in each hand with the central cable hanging down in front of you. With the slipknot on your right-hand needle, loop the yarn around the left-hand needle, insert the right hand needle into it, yarn over again, and use the right-hand needle to pull the new yarn through the loop on the left-hand needle.
If you want to do an invisible join, then cast on 1 additional stitch after you finish casting on the number of stitches you need for your project. For example, if you need to cast on 36 stitches, add 1 for a total of 37 stitches. Turn your knitting project so that the working yarn is on your right. After casting on, the yarn might not be on this side. If not, then turn your work to position the working yarn on your right. You will only have to do this 1 time when knitting in the round. For the rest of your rounds, the yarn will slide around the needles and always be on your right.